I have been using our red light for almost two years, and Josh and I have both experienced incredible benefits! There's a ton of information out there and a lot of companies that sell red light machines (and places you can go to). All red light devices are not created equal, and I believe you get what you pay for. We are blessed to have two medical-grade and patented machines (from the same company) at home that allow us to do our red light whenever we want from home. The company we work with has a variety of sizes and a payment plan/financing option if you are interested! 
Full disclosure- we are full-paying customers and purchased both devices at full price. I am now an affiliate of the company and earn a small commission on any sales used with my affiliate link. I wouldn't be sharing this product if I didn't believe in it. A lot of this blog's content is also from their website.
Why Red Light?
Light is essential for our health and cellular function, just like water, sleep, and the nutrients from food. The human body is designed to function with an abundance of natural sunlight, but with our modern lifestyles, most people don't get nearly enough light every day. The average American spends over 90% of their time indoors. [1] That's not nearly enough natural light for optimal health and balance! Worse yet, much of the time we spend indoors is filled with bright blue light from screens and overhead lighting, which can have a negative effect on sleep and circadian rhythms.
Bottom line: everyone needs healthy light, but most people don't get enough. Instead, they get way too much blue light, resulting in worse sleep and overall health.
Light Therapy Delivers Healthy Light in Your Home
Light therapy is an easy way to add healthy light to your life in the comfort of your home at any time of day, no matter the weather or season. An in-home light therapy device like Joovv treats your body with red and near-infrared (NIR) wavelengths of light, delivered directly to your skin and cells. Check out this video to see how a Joovv treatment impacts the cells in your body.
Benefits 
How and When
All you have to do is stand or sit in front of your red light for the duration based on your equipment.

It can be done morning or night- find what works best for you (I prefer to do mine in the morning as soon as I wake up). If you are doing it at night and finding it hard to fall asleep, switch to mornings 
Which Device
The smaller devices (go and mini) are great for target areas, and you need 10 minutes per area.

Stand-alone devices (for rooms with a lot of space) with full body treatment in 20 minutes 

Door and wall attachments (for rooms with less space) with full body treatment in 20 minutes 
Josh's Testimony
Of course, we can all say that we FEEL a difference (I do) with red light, but actually, to SEE a difference is another thing. In 2022, Josh's truck caught fire at one of our farms. His shoulder was severely burned, peeling, and the skin was dying. He sat in front of our red light for 30-45 minutes a day for weeks, and the scar is non-existent.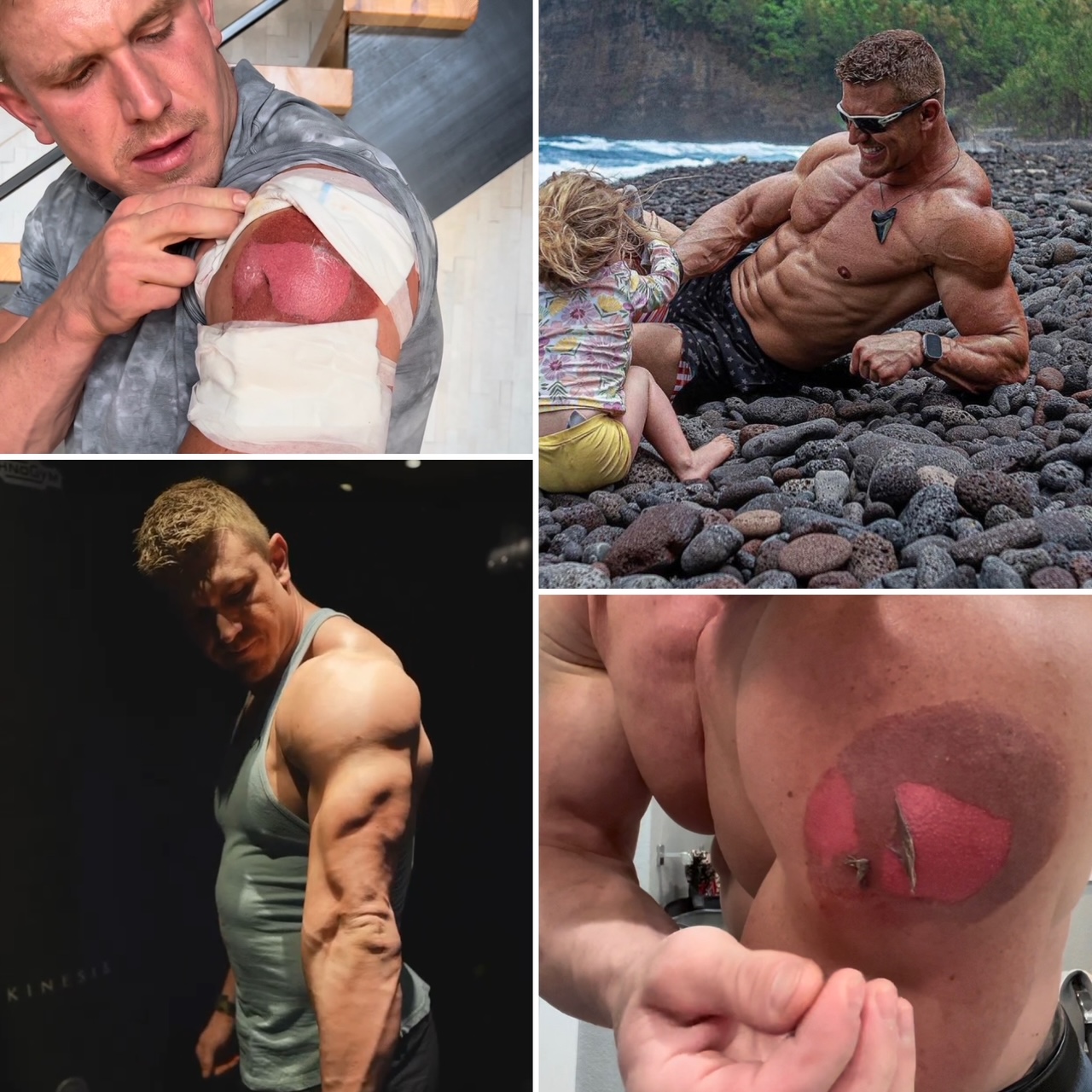 Clinical Studies
Search

 over 1,000 published medical journals.