I wanted to compile a roundup of Oakley's favorite pajamas and sleep sacks that we have been using. I am a big fan of footed and zipper pajamas! The list below is from left to right, and top to bottom. All links are commissionable and the income earned allows me to keep this blog ad free. Thank you for shopping if you choose to! I also have a swaddle roundup blog that can be found here
Many of the items below have multiple colors and prints available! Don't do simply off of the print or color in the photo!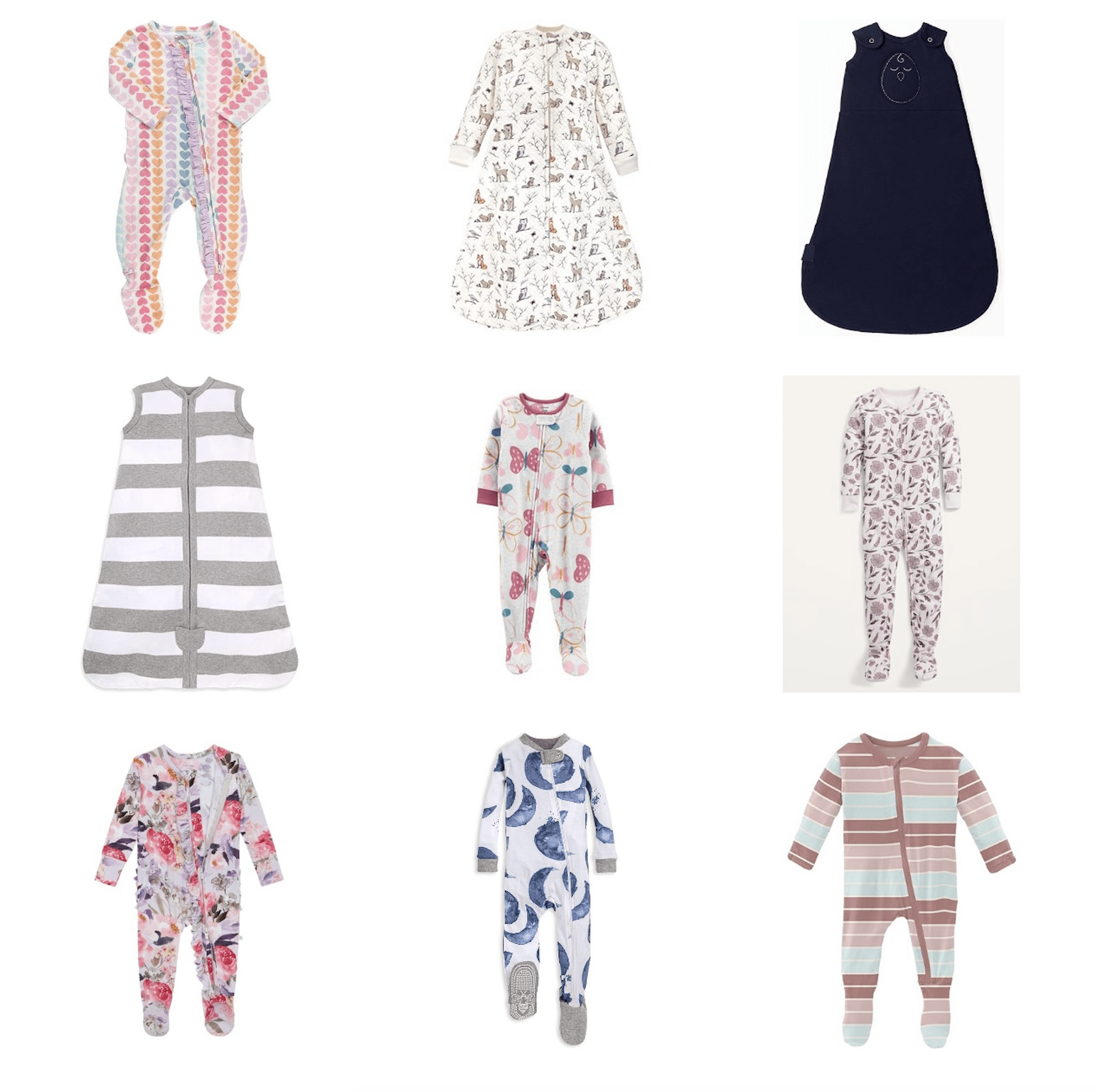 Kickee PJs (almost 50 colors and prints available)!
Not pictured:
Long Sleeve Quilted Sleep Sack
As always, please practice safe sleep protocols